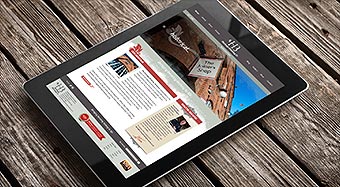 HERITAGE BREWING COMPANY WEBSITE LAUNCHED
Heritage Brewing Company, the new brewery operating in the 25BBL William Worthington Brewery at the National Brewery Centre has now launched its website.
It can be located at www.heritagebrewingcompany.co.uk Designed to provide an insight into the history and heritage of brewing in Burton and an understanding of the way Heritage Brewing Company is utilising the knowledge and know-how available at the National Brewery Centre to create modern popular beers based on former favourites from the past. In short, bringing brewing history to life!
The website has been launched without an online shop. But it is very much the intention that a full e-commerce capability will be added in the not too distant future.