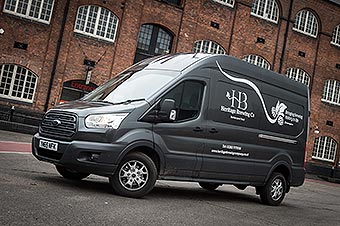 HERITAGE BREWING COMPANY DELIVERY VAN ARRIVES
This was a momentous day in the development of Heritage Brewing Company – delivery of the company delivery van.
The van, a Ford Transit long wheel base and high roof model is painted in a beautiful metallic carbon grey colour and has every driver aide imaginable, including having sliding side doors on either side enabling unloading of casks in tight areas.
The cab is so plush that most of the staff feel that it is nicer than their own car! The van has, of course, been sign-written in the company's distinctive livery.