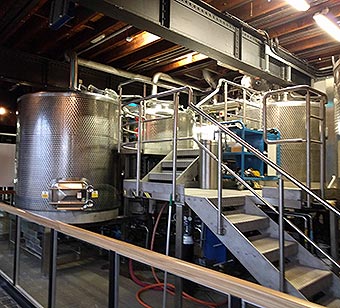 HERITAGE BREWING COMPANY BREWERY UP AND RUNNING
Back in 2011, Molson Coors built the William Worthington Brewery in the heart of the museum at the National Brewery Centre. No expense was spared in the construction of the 25 BBL plant which was built to the highest possible standards.
The brewery, which cost £1.5m to build, is on public display in the museum and therefore is not only safe for the public but also beautiful. Having run into some difficulties, Molson Coors closed the brewery which is how it remained for 2 years.
In late 2015, Planning Solutions ltd. bought the brewery and began the arduous task of refurbishing it. Like a car that has been parked in the garage too long, each individual part needed to be refurbished and tested. That process is now complete, several test brews have been produced and the brewery is officially up and running.