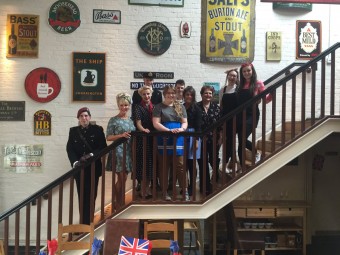 VINTAGE YEARS FESTIVAL PROVES A TRIUMPH
The vintage years festival at the National Brewery Centre proved a success over the weekend of 18-19 June. A celebration of lifestyles, music, fashion and classic cars of the 1940's.
Pictured are the staff of the National Brewery Centre staff dressed in period costume, throwing themselves wholeheartedly into the event.
Along with heavy horse, classic cars and WWII vehicles, vintage model railways and children's entertainment were held and live music from the era was performed.
A tea party to celebrate the queens 90th birthday was held.